FutureSourcing
Stratus Contract Consultants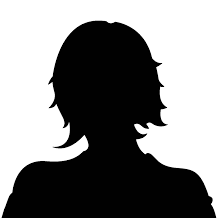 Get the people you need, when you need them with FutureSourcing™
Now you can tap into serious marketing resources when and where you need them – on a variable cost basis with FutureSourcing from Stratus. FuturSourcing provides comprehensive processes and products for linking technology marketing professionals with high tech companies regionally, nationally and internationally. Stratus maintains a world-class "bench" of over 200 consultants for technology launch marketing. By tapping into our human resources via FutureSourcing, tech companies now have a mechanism to plan for — and engage with — senior technology marketing pros in the most efficient and cost-effective manner possible. Just one call to Stratus and we can deploy an individual or entire managed service team to tackle your go-to-market challenges.
The following represents some of the areas where we provide expertise:
Technology transfer and commercialization
Product marketing management
Channel sales and marketing
Partner marketing program management
Business analytics
Web development and project management
Promotional marketing
Stratus Staffing Solutions launched a new and innovative process for recruiting called FutureSourcing in 2007. Today's tech industries are witnessing a perfect storm of world-class talent nationwide that is being deployed for professional engagements in strategic planning, sales and marketing and IT management. This is a very different model than the recruit and hire-for-life process of the '90s.
At Stratus Staffing, we've been able to harvest this crop of talent and deploy it utilizing the FutureSourcing model — placing the right people, in the right positions, at the right time and for the right amount of time. FutureSourcing allows companies to bring together the right team for today, but also keeps a focus on the right team for tomorrow. It is exactly what it sounds like – a long-term approach to a company's personnel. All within a well planned, and strategic, mix of direct hire, contract and managed service resources.
Stratus management compares the move to FutureSourcing with the profound shift companies made a few decades ago to J-I-T (just-in-time manufacturing). The current sea-change in business and industry is now occurring with people in the form of customized and flexible human resource management. When you "FutureSource" you look for top talent that will drive your organization forward and then determine the optimum mix to meet near, medium and long-term goals. Think of it as J-I-T-T, just in time talent!