Jay Longwell
Managing Partner | Director Strategy & Creative
Professional Experience
Marketing communications
Management training
Global Promotions and programs
Learn More
Jay has been involved in technology marketing for over 15 years. As the CEO of Creative Source International, he led the company to national and international acclaim, eventually earning the #1 technology agency in Promo Magazine's Top 100 list.
His experience encompasses virtually every marketing discipline, including strategic planning, market and sales development, product marketing, channel marketing, marketing communications and promotion.
Jay has developed national and worldwide programs and defined marketing best practices for a diverse group of technology companies, including Hewlett-Packard, IBM, Microsoft, Lucent, Iomega, and Compaq. He is also a published author and nationally recognized expert and public speaker on tech product launches.
Jay has also worked extensively in the food and packaged goods industries, with companies such as Clorox, J.R. Simplot, Golden Grain, Dole and Ekco Housewares. In addition to Stratus, Jay is an adjunct professor of Marketing at Boise State University for the National Student Advertising Competition (NSAC) team.
Lynn Calvin
Art Director | Graphic Design
Professional Experience
Graphic Design
Advertising and Media Planning
Public Relations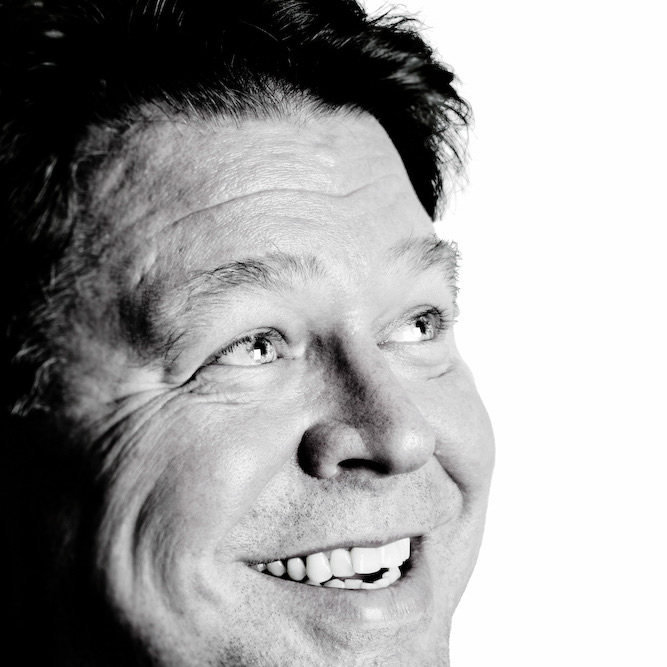 Bill Ezell
Market Strategist
Professional Experience
Technology product launch
Customer Development
Market Segmentation and Strategy
Learn More
Bill is a highly experienced market strategist, analyst and market entry leader specializing in market and customer development. He's successfully participated in management teams for formation and launch of dozens of technology ventures. Strengths in market entry strategies validated thru trials with early adopters to accelerate revenue growth and market momentum. Bill brings a unique combination of strategy and execution with emphasis on value creation.
Lisa Collins
Managing Partner | Media Director
Professional Experience
Media Planning and Buying
Advertising Strategy
Sales Management
Learn More
Lisa has been in media and advertising for over 25 years. She has extensive experience working with some of the largest advertisers and advertising agencies in the country. Lisa also has deep knowledge in advertising and media strategy and has managed sales teams with multi-million dollar account responsibilities. She's expert in developing successful plans, negotiating prices with media outlets and developing successful advertising plans using the best mix of traditional and new media executions.
Dana Kraft
Internet Strategy, Usability and Design
Professional Experience
Online Marketing & eCommerce Websites
Usability Testing & Focus Group Research
Strategic Planning & Integrated Marketing
Learn More
Dana brings over 20 years of strategic marketing and research experience to Stratus Global Partners. Complementing her foundation in traditional marketing, Dana has focused extensively in online marketing and eCommerce websites since 1996. Her client list includes Hewlett-Packard, Kodak, Office Depot, Blue Cross, Sony, US West and Nintendo.
Dana served as Managing Director and Corporate C.O.O. of one of the top 15 Seattle advertising agencies where she led a team of 55 individuals and 3 offices in creating breakthrough programs utilizing both traditional and online marketing methods. She was then recruited to serve as Managing Director of a Seattle web development firm where she led a group of 20 skilled developers, designers, and program managers in creating eCommerce, portal, and corporate websites.
Dana has been heavily involved in web usability research and has conducted studies with thousands of home, small business and corporate consumers throughout the United States. She has utilized that insight to create customer-preferred websites and online shopping models. In addition, she has conducted numerous focus group and market research programs. Dana received a BA in Advertising with a minor in Psychology from the University of Washington, and received an MBA from Seattle University.
Chaim Fleischer
International Business and Marketing
Professional Experience
Global Marketing Technology Products
IT Communications & Computers
MBA and a B.Sc. in Electronic Engineering
Learn More
Chaim Fleischer has been involved in the technology industry for 11 years. As the CEO of RePromotion he led the development and global marketing of technology products for the business markets. Prior to joining RePromotion team, Mr. Fleischer headed the Communications & Computers Department of a leading high-tech organization, where he directed the development and implementation of large-scale cutting-edge communication projects for major mission-critical software systems and computer infrastructure. Fleischer holds an MBA and a B.Sc. in Electronic Engineering.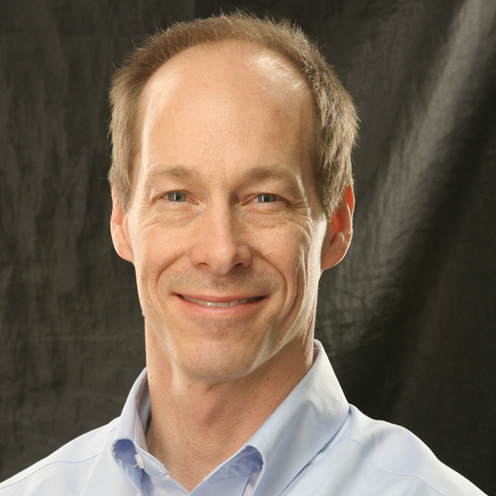 Murray Owen
Web Development
Professional Experience
Web Marketing
WordPress Developer
Business IT Management
Learn More
Murray's experience comprises 20+ years of web and technology sales, deployments, project management and business development. His current expertise is in WordPress development services and website search marketing audits/implementations. Recently, he served as VP Marketing for Metamend (contract), a search engine marketing firm. In this role (05 – 08), Owen had responsibility for SEO business development, SEO/SEM professional services projects, and client engagements. Key customers included Encyclopedia Britannica, Winchester, SafeAuto, MIT, and Regent Hotels. Owen has participated in the growth of the web from the early 1990s to its current iteration.
Past responsibilities include P&L management from $5 to $95 million as Director, General Manager, VP Sales, and Account Executive. Owen has delivered over $300 million in technology platforms and services to business and government. His company tenures include Wang Laboratories, SHL System House (EDS), AST Research, and Micron Electronics (MPC).
John Shovic, Ph.D.
Technical Strategist
Professional Experience
Technology strategies and commercialization
Internet Security
Semiconductor marketing
Learn More
Dr. John C. Shovic is currently Chief Technology Strategist at Stratus Global Partners with a focus on supplying expertise in semiconductors, computer security, water technologies and regulatory areas to Stratus clients. He has worked in industry for over twenty years and has founded six companies: Advance Hardware Architectures, TriGeo Network Security, Blue Water Technologies, MiloCreek, LLC, InstiComm, LLC, and bankCDA, a community bank located in Coeur d'Alene, Idaho. He worked in the semiconductor industry for 15 years, including 7 years as Vice-President of Marketing and Sales for Advanced Hardware Architectures.
For the past four years, he also served as a Professor of Cyber-Security at Eastern Washington University and spent three years on the faculty of Washington State University in Computer Engineering. Dr. Shovic has given over 50 invited talks and has published 30 papers on a variety of topics on marketing, computer security, computer forensics, embedded systems and others.
Bill Cooper
Channel Strategy
Professional Experience
Sales and Channels Management
Business Strategy and Development
Category Management and Consumer Insight
Learn More
Bill has 25 years of experience with an accomplished record in sales management, strategic planning and business innovation in consumer electronics and technology products through sales channels. Bill's involvement in countless cycles of companies and products entering the marketplace positions him well to build successful sales and marketing programs and consult an a variety of business development and go-to-market strategies. Bill ran several sales channels for HP in the US and Canada including the warehouse club channel, specialty electronics and the $1B+ US retail supplies business. Bill led the US sales organization to use consumer insight and facts based methodologies to drive better business strategies and account relationships. He developed and ran Category Management for HP, and pioneered the use of category management for technology products. He also sponsored and co-delivered a comprehensive business development training program for sales and marketing around the use of category managemnet and the latest in consumer marketing trends. In addition, Bill oversaw the development of many successful channel programs including the sales strategy for HP supplies through all major US retailers.
Prior to HP, Bill was a partner in the leading consumer and professional audio manufacturer's rep firm in New England, representing many prestigious brands, including Kenwood, TEAC/TASCAM, Shure, TDK, and JBL. The firm repeatedly won "Rep of the Year" awards from manufacturers for sales and marketing excellence. Bill was a member of several rep councils and chaired the Shure Brothers microphones rep council.Bill has broad experience in computer technology, consumables, consumer electronics, pro audio and music electronics products through a variety of channels including computer reseller, distributor, warehouse club, office products superstores, CEDIA, music retailers and consumer electronics retailers.